Halloween is all about having fun – candy, costumes and spooky haunted houses! Why not bring some fun in to your home with a great scented candle? A few sellers on Etsy have created handmade Halloween inspired cupcake candles that are just too cute to pass up!
Candy Corn Cupcake Candle by candleconfections – $14.99. The candy corn decorations are just too cute! This candle smells like "sweet honey-vanilla."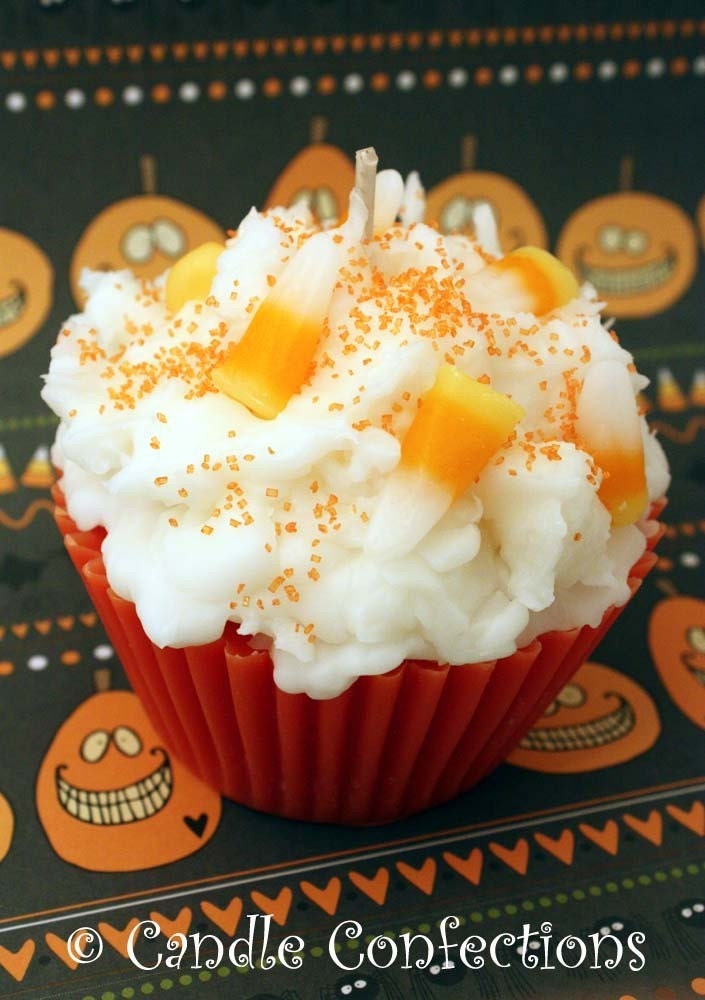 Pumpkin Buttercream Candle by Pookaberrys – $7. This soy candle is a blend of "spicy pumpkin and smooth rich buttercream" and we think the ghost on top makes it super fun!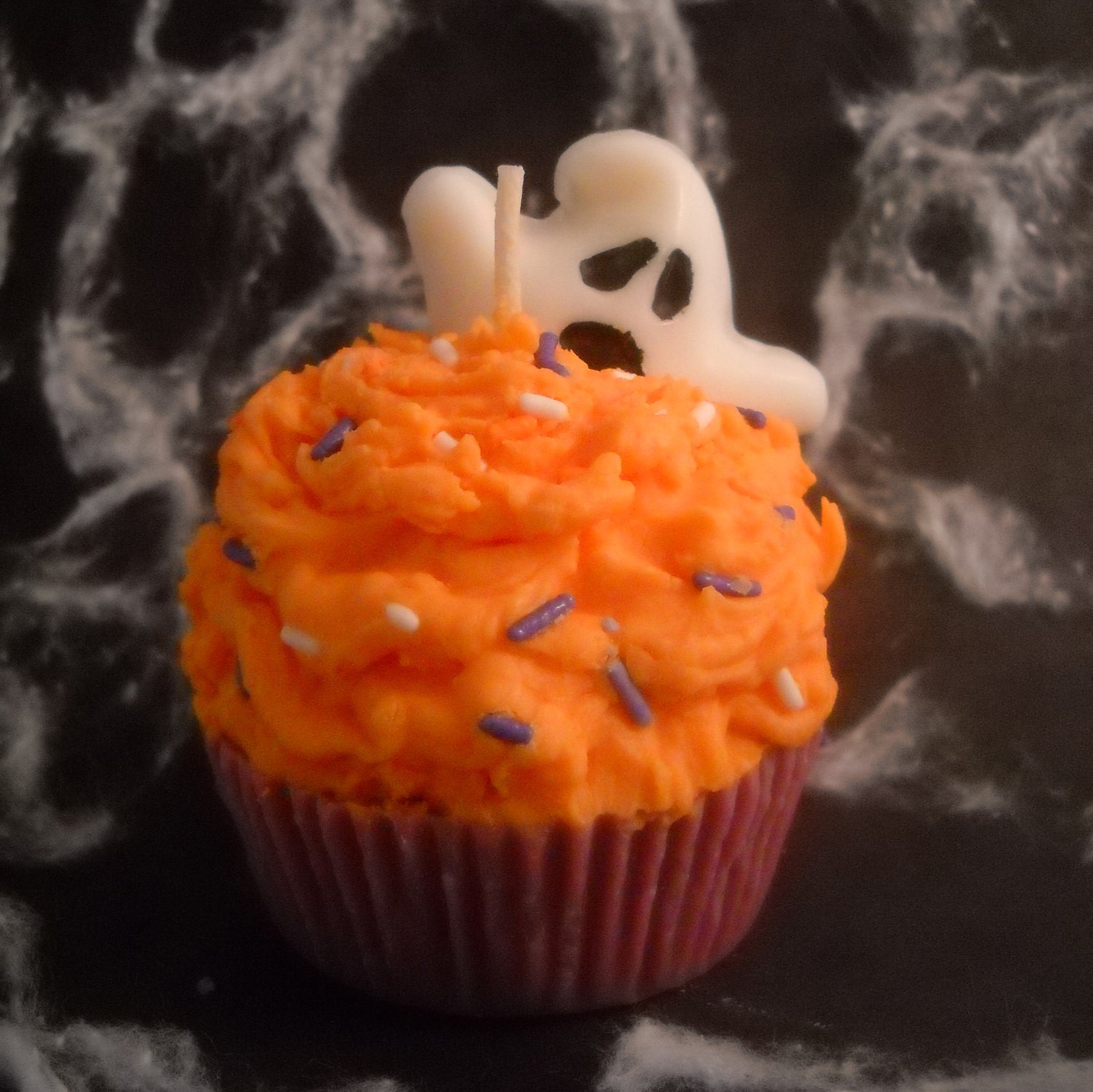 Chocolate Fudge & Apple Cider Cupcake Candle by michellesthisandthat – $6. The chocolate fudge base scent is "a rich, dark chocolate swirled with ribbons of buttery caramel and vanilla creme, sprinkled with toasted almond slivers and creamy hazelnut" and the apple cider frosting scent is "mulled cider with woodsy notes of oak, cinnamon bark and cloves, with hints of wildberries." Sounds great to us!!